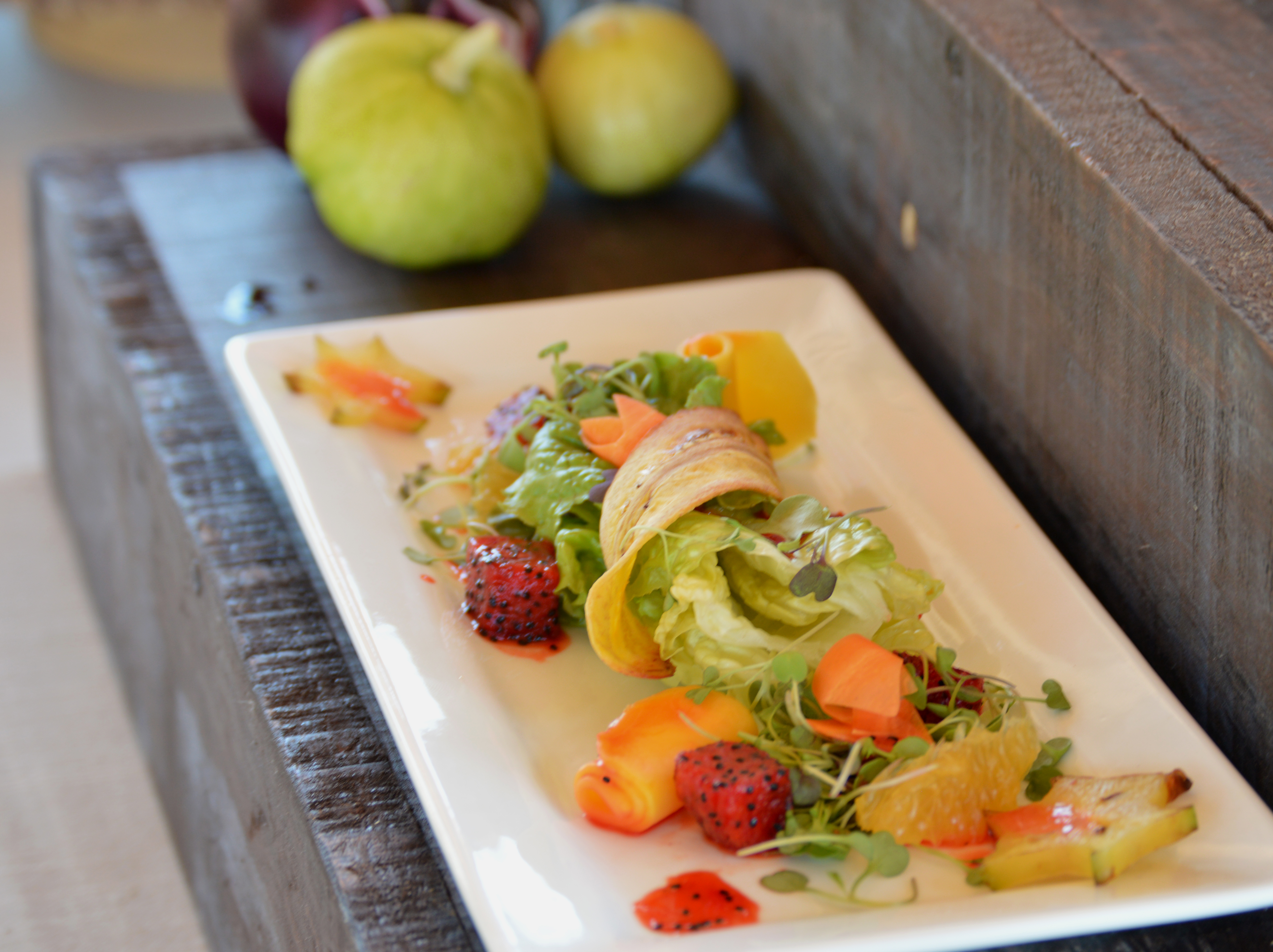 The perfect way to start…..
We offer villa pre-stocking so you can start your vacation the moment you arrive and not worry about rushing to the nearest markets to fill the refrigerator. Let us pre-stock your villa with the best quality foods, beverages and fresh local products. Just request a pre-stocking list, fill it out and get it back to us within a week of your arrival date. We want to make sure that your vacations are all about fun and relaxation. Also available are crib, boogie board, beach chair rentals and much more – just let us know what you need.
Welcome packages serves 4.
WELCOME PACKAGES
A Taste of Mexico – $100.00*
Bite-size smoked duck empanadas with plum sauce and ancho chili jam
Queso panela marinated with cracked chile atop a homemade tostada with grilled cactus
Plantain with grilled chicken in traditional fruit mole sauce
Tamales with cheese, roasted corn and chile poblano
Pineapple margaritas
1 Hour Butler Service
Mar Y Tierra – $120.00*
Angus beef carpaccio with a maple-chipotle glaze, julienne of jicama, arugula and red onion.
Chilled roasted carrot-mint soup with grilled cilantro-lime shrimp
Fresh mango-mint ceviche
Crab cakes with a spicy orange-Sriracha sauce
White Sangria with green apple and pear
1 hour Butler Service
Mexican Fusion $105.00*
Quinoa breaded chicken kabobs with a tamarind-maple syrup
Shrimp Gordita with a touch of local cheese and homemade ranch
Seared tuna with Mexican spices, tomato, pear, cilantro, green onion
Marinated octopus with sesame seeds, papaya, poblano chile atop a crispy homemade tostada
Dark Mexican Beer
1 Hour Butler Service
La Vendimia – $180.00*
Brie with apple chutney and caramelized onion
Local organic goats' cheese with apricot jam and chipotle sauce
Serrano ham with basil, parsley, caramelized walnuts and cracked honey mustard
Oven roasted tomato and blue cheese pate with pecans.
Mexican Wines from Baja California
1 hour butler service
La Feria – $120.00 *
4 Chicken Quesadillas / Plain Quesadillas
4 Beef Tacos
4 Pork Empanadas
8 Assorted Fruit Popsicle.
Guacamole
Mexican sauce
4 Dark Beef and 4 Amber Beer
4 Limonades
1 hour of Butler Service
DELUXE WELCOME PACKAGE $335/order
Includes: Essential, Refreshing, Sunrise Breakfast Package
ESSENTIAL FOOD PACKAGE $185/order
1lb Assorted meat and cheeses
1 loaf Wheat bread
12 eggs
6 individual size cereals
Fruit salad (6 servings)
Coffee (1lb)
Butter
Jelly (2 flavors)
Mayonnaise, mustard, and ketchup
Milk (half gallon)
24 assorted sodas (cans)
24 bottles of water (375ml)
Salsa Mexicana (1lt)
Guacamole (1lt)
Corn tortilla chips (1 bag)
Orange Juice (2 liters)
1 Bag of purified ice
Tortillas
Cookies
Granola
REFRESHING BEVERAGE PACKAGE $90/order
Assorted sodas (24 cans)
Bottled water (24 count)
Orange Juice (half gallon)
Grapefruit Juice (half gallon)
V8 (Vegetable juice) 6 cans
1 Bag of purified ice
SUNRISE BREAKFAST PACKAGE $105/order
Bacon (1 lb)
Eggs (24)
Wheat Bread (1 loaf)
Assorted fruit muffins
Milk (half gallon)
Assorted whole fruit
Orange juice (half gallon)
Cinnamon Rolls
GRILLING PACKAGE $155/order
Hamburger buns (12 pieces)
Hamburger patties (12 pieces)
Hotdog buns (12 pieces)
Hotdogs (12 pieces)
Tomato (1lb)
Onion (1lb)
Lettuce (1 head)
Cheddar cheese (1lb)
Ketchup (1 lg bottle)
Mayonnaise (1 bottle)
Mustard (1 bottle)
Relish (1 bottle)
Frozen French Fries (5 lb bag)
ROMANTIC PACKAGE $205/order
1 Bottle of Veuve Clicquot Champagne Brut
Champagne bucket
1 Bag of purified ice
6 Chocolate covered strawberries
2 Champagne flutes
1 Dozen red roses
SALSA PACKAGE $40/order
Salsa Mexicana
Guacamole
Corn Tortillas Chips
KIDS' BREAKFAST PACKAGE $55/order
Waffles (12)
Hot cakes (12 pc)
Syrup and butter
Assorted juice boxes (12)
Assorted cereal boxes (12)
Milk (half gallon)
KIDS' FOOD PACKAGE $80/order
Assorted juice boxes (12)
Hot dog buns (8)
Turkey sausages (8)
Ketchup (1)
Mayonnaise (1)
Frozen french fries (2lb)
Popcorn (2)
Crackers (1 box)
Macaroni and cheese (2 box)
Real fruit roll ups (1 box)
SMOKED SALMON PACKAGE $105/order
Assorted Bagels (6)
Tomatoes (2)
Onion (1)
Smoked salmon ( 1.5lb)
Cream Cheese (1 lb)
Capers
BEER PACKAGE $140/order
12 Coronas
12 Pacificos
12 Dos Equis
12 Tecates
12 Modelos
MARGARITA PACKAGE $205/order
Cuervo 1800 reposado (3 bottles)
Cuervo margarita mix (3 bottles)
Limes (12)
Salsa Mexicana (1 liter)
Guacamole (1 Liter)
Bag of tortilla chips
Purified ice (1 bag)
Salt
TOP SHELF LIQUOR PACKAGE $365/order
Corona Beer (24 cans)
Bacardi White Rum (1 liter)
Don Julio Reposado Tequila (3/4 liter)
Absolut Vodka (3/4 liter)
Jack Daniels (3/4 liter)
Damiana Liquor (1 liter)
Margarita Mix (1 bottle)
Piña Colada Mix (1 Bottle)
Kahlua (1 liter)
Coke (12 cans)
Cranberry juice (2 liters)
Tonic Water (12 cans)
Limes (12)
Purified ice (2 bags)
Price subject to 16% Federal Value added tax